9.5" Fossil Bivalves & Mollusks In Septarian Concretion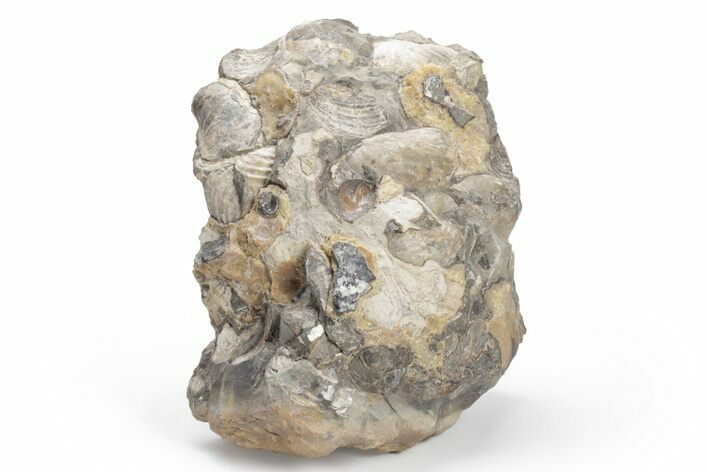 This is a large concretion of various fossil bivalve and mollusk shells that globbed together with mud and calcite as they fossilized. We don't have any additional information on it, but it looks pretty similar to some material from the Fox Hills Formation in South Dakota.
SPECIES
Unidentified Mollusk and Bivalves Fossils
LOCATION
Unknown (Likely South Dakota)
SIZE
9.5 x 8 x 6.3", 16 lbs.