9.8" Polished, Sumatra Flame Sagenite Agate Slab - Indonesia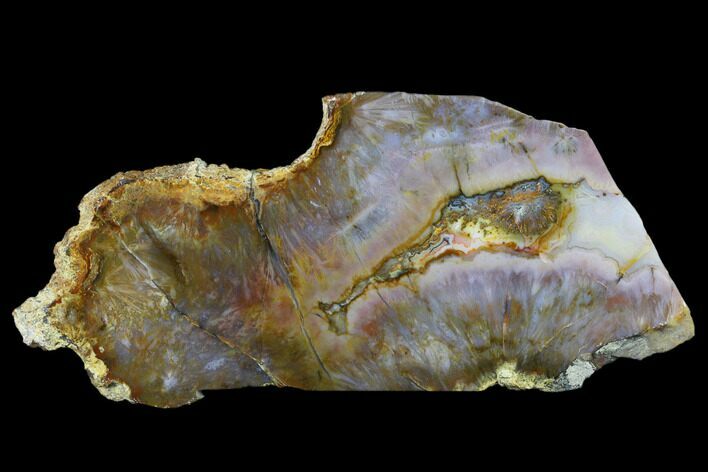 This is a gorgeous, 9.8" wide slab of Indonesian "Sumatra Flame" Sagenite Agate. It has been polished to a glossy finish on one side and features sagenite crystal formations scattered throughout colorful agate.
Comes with an acrylic display stand.
Sagenite agate is a formation of agate that contains acicular (needle-like) formations of fanning sagenite crystals that have been encapsulated in a mass of pseudomorphic
agate
. This occurs when agate fills a cavity within rock that had prior formations of minerals, in this case being the golden sagenite crystal clusters.
Sagenite is a name that often refers to acicular rutile crystals, which in this case is accurate. The golden crystals within this specimen are technically rutile (TiO2) crystals.
SPECIES
Chalcedony var. Agate & Sagenite
LOCATION
Batu Raja, North Sumatra, Indonesia
SIZE
9.8 x 4.3", .25" thick