1.4" Blue-Green Beryl Crystals with Topaz - Transbaikalia, Russia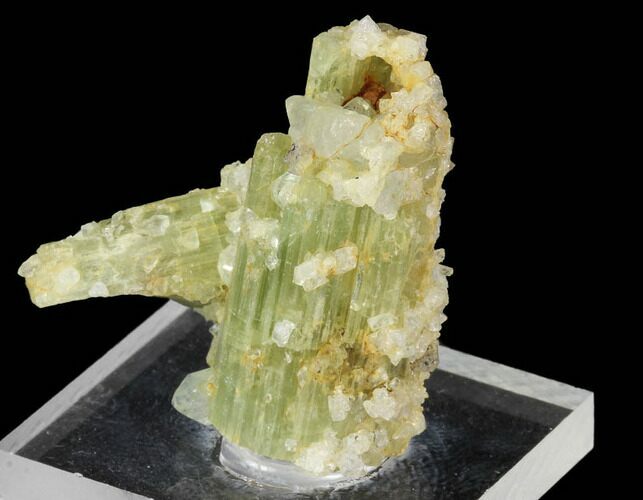 This is a 1.4" long cluster of blue-green beryl crystals covered in an aggregate of small Topaz crystals. It was collected in Transbaikalia, Russia and its been mounted to an acrylic display stand. The longest crystal in the cluster is 1.3" long.
Beryl is a mineral composed of beryllium aluminium cyclosilicate with the chemical formula Be3Al2(Si O3)6. Well known varieties of beryl include aquamarine and emerald. Clear beryl is known as goshenite. Naturally occurring, hexagonal crystals of beryl can be up to several meters in size; terminated crystals are relatively rare.
LOCATION
Transbaikalia, Russia
SIZE
Cluster 1.4 x 1.35", Longest crystal 1.3"