Clearance Lot: Botryoidal Red Jasper Nodules - 19 Pieces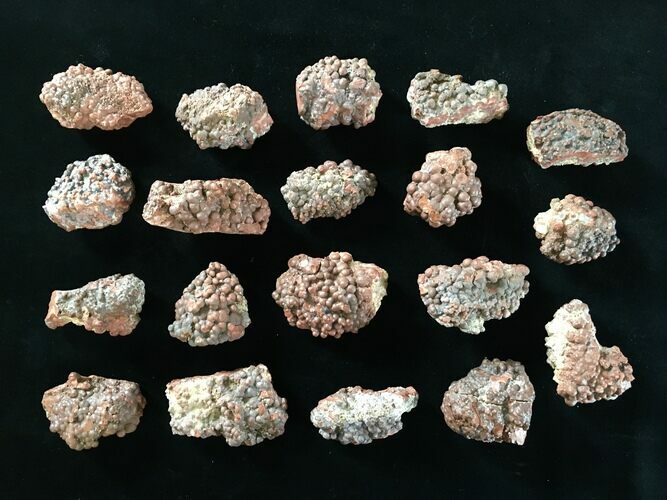 This is a wholesale lot of botryoidal red jasper nodules from Emery County, Utah. You will receive the 19 pictured specimens that range from 1.7" to 2.4" wide. This material frequently gets referred to as Utah grape agate, but because the chalcedony in this example is not translucent, it would be more appropriately classified as a jasper.

SPECIES
Chalcedony var. Jasper
LOCATION
San Rafael Area, Emery County, Utah
SIZE
Range from 1.7" to 2.4"