Clearance Lot: Rosasite, Dolomite, and Gypsum Clusters - 23 Pieces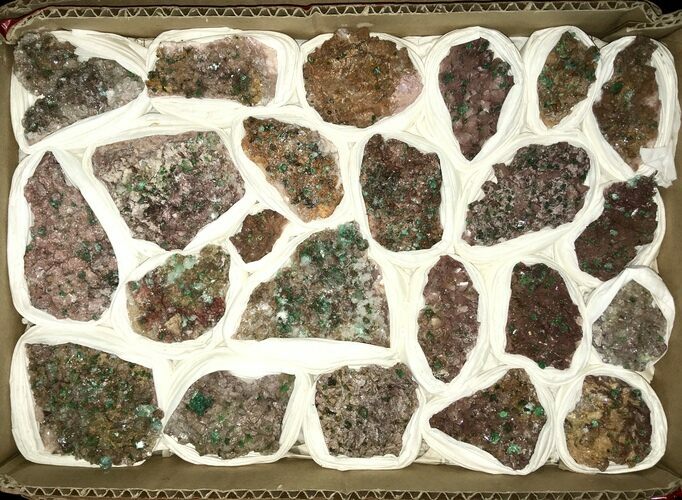 This is a wholesale lot of 23 mineral specimens from the Touissit-Bou Beker mining district of Morocco. The specimens feature blue-green rosasite and malachite aggregations with gypsum, all over a dolomite crystal matrix. These specimens range from 1" to 3" wide.

These are perfect for gifts, educational programs, or for resale.


SPECIES
Rosasite, Malachite, Dolomite & Gypsum
LOCATION
Bou Beker, Touissit-Bou Beker mining district, Jerada Province, Morocco
SIZE
Range from 1" to 3" wide