Flat: Fluorescent Calcite Cluster (1.5-2.5") - 39 Pieces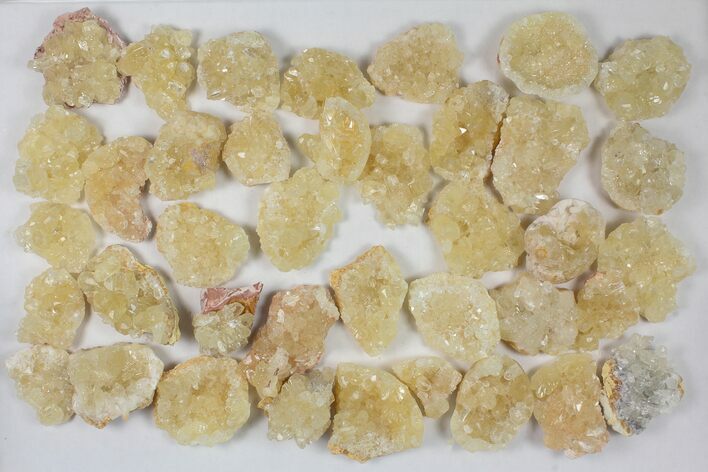 This is a wholesale lot of calcite geode sections collected from Aouli, Morocco. The calcite crystals are all beautifully formed and have a faint yellow coloration. Under UV light, the crystals fluoresce the typical orange color seen by other calcite specimens.

There are 39 pieces in the lot and they range from 1.5" to 2.5" in width. These are great for resale or for gifts. At the wholesale price, it works out to just over $2 per cluster.


SIZE
39 pieces, 1.5" to 2.5" wide