Double-Terminated Amethyst Crystal on Quartz - See Video!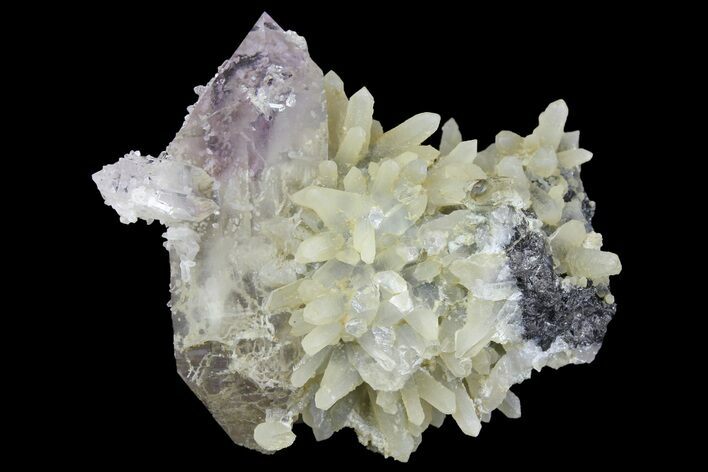 This is a phenomenal, double-terminated amethyst crystal that formed from a quartz crystal encrusted, hematite matrix. The amethyst crystal is covered in smaller quartz crystals and contains countless inclusions. Some of these inclusions are moss-like, some resemble bubbles and some are quartz crystals. The double-terminated amethyst crystal is 2.7" long and the entire specimen measures 3.1 x 3.1". Photos truly don't do this gorgeous specimen justice.

It's likely that this specimen was collected from the Lechang Mine, however no information was provided regarding location.
SPECIES
Quartz, Quartz var. Amethyst & Hematite
LOCATION
Lechang County, Shaoguan, Guangdong, China
SIZE
2.7" amethyst crystal. Entire specimen 3.1 x 3.1"