Large, 2.22" Double-Terminated Pakimer Diamond - Pakistan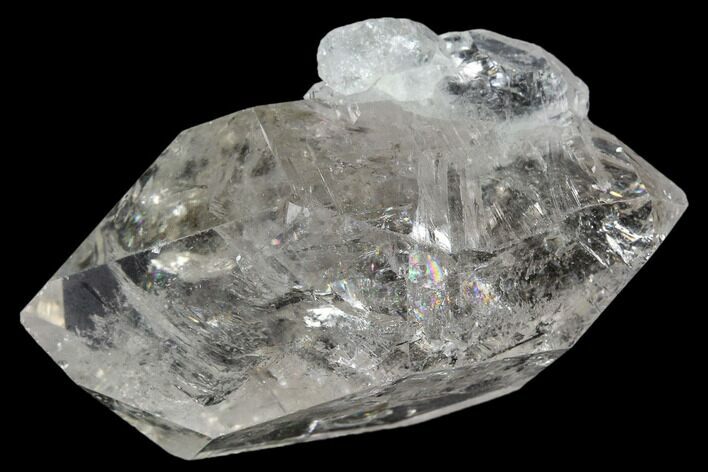 This is a beautiful, double-terminated "Pakimer Diamond" that was collected from Khuzdar, Balochistan, Pakistan.
Pakimer diamonds aren't diamonds at all, but instead are quartz crystals that were collected from Pakistan. The name is a derivative of "Herkimer diamonds" which were originally described from Herkimer, New York. They resemble Herkimer diamonds in that many are double terminated and beautifully clear, however Pakimer diamonds have their own appealing characteristics. Many Pakimer diamonds contain black inclusions which are said to be carbon, as well as fluorescent petroleum oil inclusions.
LOCATION
Khuzdar, Balochistan, Pakistan