Mixed Mineral Flat (11 Pieces) - Morocco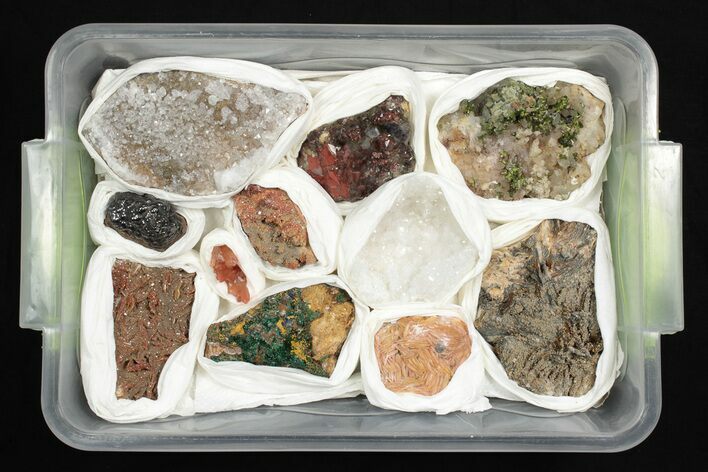 This is a mixed mineral flat containing 11 mineral specimens from Morocco. These are great for starting your own mineral collection, gifts (hint, hint), or even resale.

The photo shows the exact flat of minerals you are purchasing. Minerals may include quartz, barite, cerussite, vanadanite, calcite, fluorite, azurite, malachite, hematite, and more.