Polished Bronzite Pocket Stone - 1.8" Size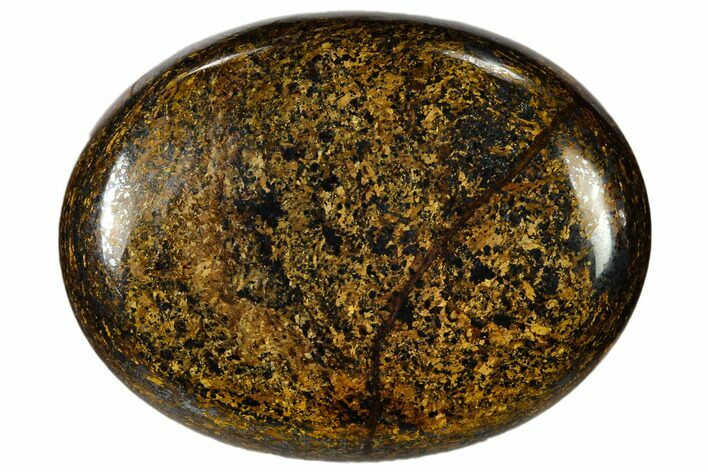 This is a 1.8" polished, bronzite pocket stone. The pictures are representative of the specimen(s) you will receive, so there may be some slight variation in patterns and color.
The stone is polished into an oval shape and is rounded on all sides. Polished stones of this size and shape are generally referred to as pocket stones as they will easily fit into a pocket. The pictures are representative to the stone you will receive, but there is some variation in colors and patterning.
Bronzite is a member of the pyroxene group of minerals that has a bronze, metallic luster when polished that can look similar to tiger's eye. It can be found all over the world, including USA, Austria, England, South Africa, India, Norway and Greenland. Bronzite is found in found in mafic to ultramafic igneous rocks and has also been discovered in meteorites!
SIZE
Approximately 1.8 x 1.4 x .65"