1.2" Polished Cherry Creek Jasper Sphere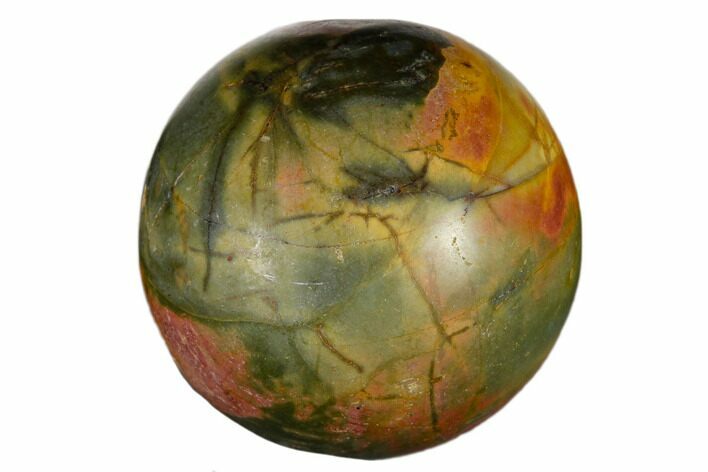 This is a 30mm (1.2") wide polished, Cherry Creek Jasper sphere.
Cherry creek jasper also known as Red Creek Jasper or Picasso Jasper is a beautiful, veiny stone mined from the Cherry Creek Mine in China. There are a wide variety of colors and brecciated patterns in the stone. Though it's typically referred to as a
jasper
, it's not a jasper in a true sense as it's primary component is dolomite, not chalcedony. Like most dolomitic rocks and jaspers it would have formed from sediment laid down by an ancient ocean.
MINERAL TYPE
Cherry Creek Jasper