1.6" Polished Crazy Lace Agate Heart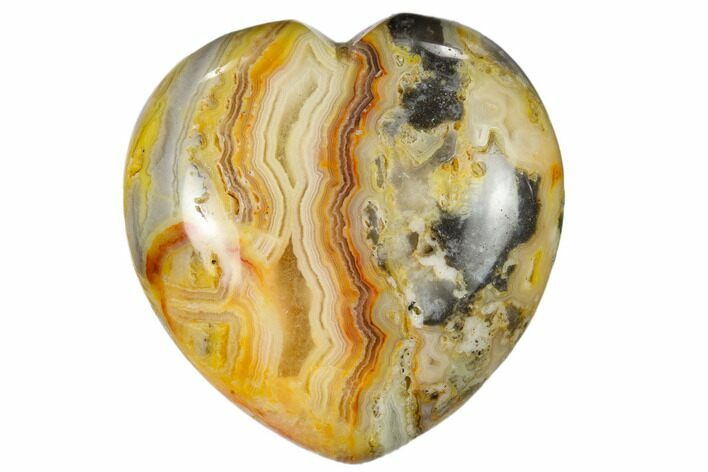 This is a 1.6" polished, crazy lace agate heart. The photos are representative of these hearts, but do not show the exact one(s) you'll get.
Crazy lace agate
, also known as Mexican Agate is a unique banded agate that comes from Chihuahua Mexico. It gets its name from complex, lacy patterns swirling through the stone. Colors can vary from creme to orange, to red colorations and are due to iron and aluminum inclusions in the agate.
MINERAL TYPE
Crazy Lace Agate
SIZE
Approximately 1.6 x 1.6 x .7"