1.5" Polished Green Hair Jasper Flat Pocket Stone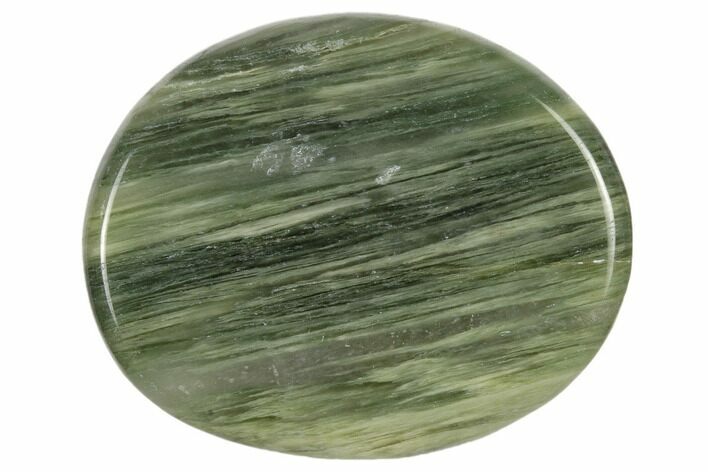 This is a 1.5" polished, green hair jasper pocket stone. The stone is flattened on both sides and the exact shape, color, patterns will vary significantly.
The stone is polished into an oval shape and is rounded on all sides. Polished stones of this size and shape are generally referred to as pocket stones as they will easily fit into a pocket. The pictures are representative to the stone you will receive, but there is some variation in colors and patterning.
Green hair jasper, also known as "green hair stone", is the trade name for an agate formation that contains streaked inclusions of a mossy green opaque mineral. In some specimens, the green hair-like inclusions will appear to be plume-like formations, while others feature layered formations. It polishes beautifully, making for excellent display and jewelry pieces.
MINERAL TYPE
Green Hair Jasper
SIZE
1.5 to 2" across, .3" thick