2" Polished Morado (Purple) Opal Hearts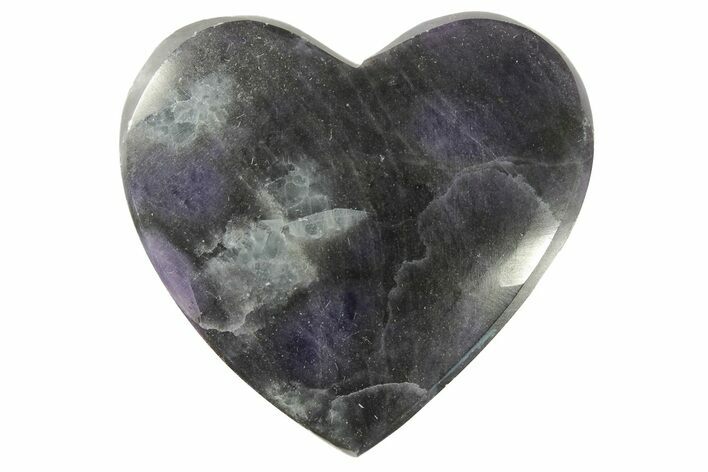 These are 2" tall, polished hearts made out of Morado Opal from Central Mexico. The pictures of representative of the piece you will receive but don't picture the exact one. Quantity discounts are available.
Morado opal, also known as purple opal or opal royale, is a variety of common opal found in central Mexico. Morado means "purple" in Spanish, hence the name. Unlike rarer opals it does not exhibit color play (opalescence). The purple coloration is due to tiny fluorite inclusions within the silica and these inclusions can cause some morado opal to exhibit a blue to violet fluorescence under a shortwave UV light.
TYPE
Morado (Purple) Opal
SIZE
Approximately 2" Tall