.9" Polished Chevron Amethyst Sphere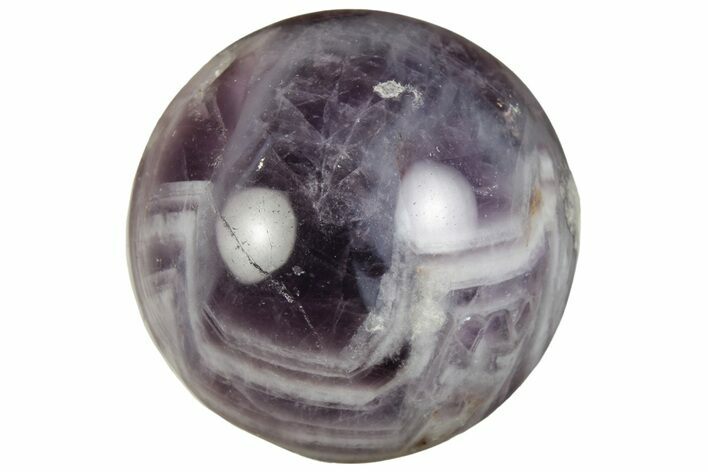 This is a .9" wide, polished chevron amethyst sphere. The pictures are representative of the specimen(s) you will receive, so there may be some variation in patterns and color. Being that these specimens are hand polished, there may be some variation in size as well (.8" to 1").
Quantity discounts are available.
Chevron amethyst, also frequently marketed under the names
dream amethyst or banded amethyst
is a combination of amethyst and white quartz in a banded and often v-shaped pattern. It is found in large veins in the rock (not individual amethyst crystals) and often tumbled or polished.
MINERAL TYPE
Polished Chevron Amethyst Sphere
SPECIES
Quartz var. Amethyst
SIZE
Approximately .9" wide