Polished Chevron Amethyst Worry Stones - 1.8" size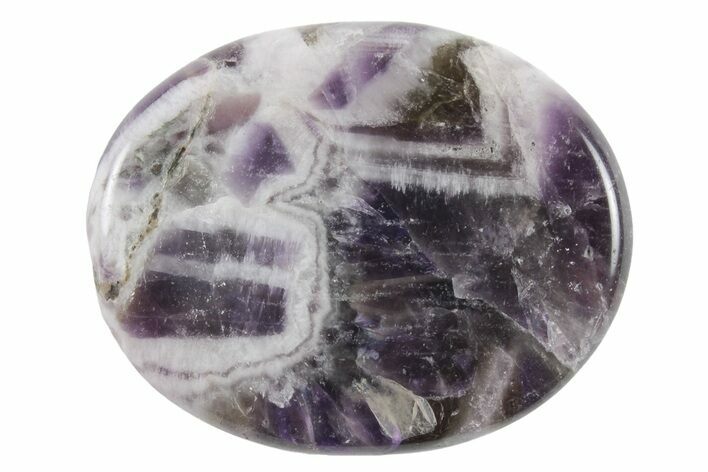 These are 1.8" wide, polished, chevron amethyst worry stones.
Worry stones
are smooth, polished stones, usually in the shape of an oval, with a thumb-sized indentation. They are often used by people for relaxation or anxiety relief purposes, the same way as some people use a fidget spinner. Typically, worry stones are 1 1/2 to 2" across. They are may also be referred to as palm stones, thumb stones, fidget stones, etc.
Chevron amethyst, also frequently marketed under the names
dream amethyst or banded amethyst
is a combination of amethyst and white quartz in a banded and often v-shaped pattern. It is found in large veins in the rock (not individual amethyst crystals) and often tumbled or polished.
MINERAL TYPE
Chevron Amethyst
SIZE
Approximately 1.8 x 1.5 x .35"