Bargain Phacopid Trilobite Fossils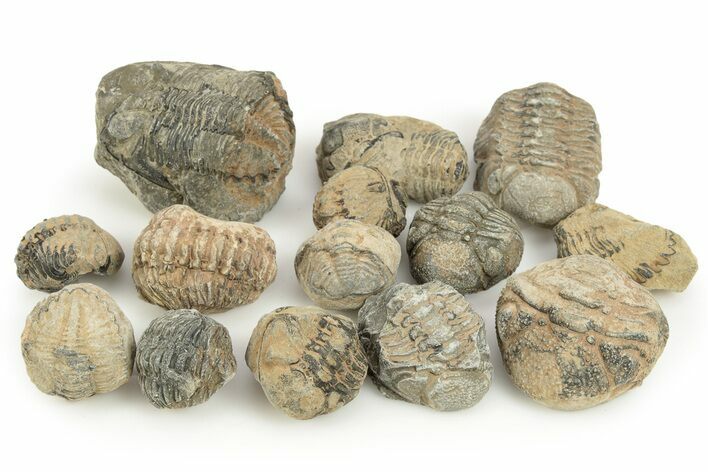 These are authentic trilobite fossils that were collected from Mt. Issomour, Morocco. Most of them are phacopid species (Austerops, Morocops, etc), but there are a few other species mixed in. They were found while digging through the weathered rock layers to get down to the solid rock layers to quarry. They all are heavily weathered, but most are fairly complete, with a mix of enrolled and prone specimens. Most would range from 1-2" long if outstretched.

You will get one trilobite fossils selected at random from the box. I've included representative photos of some of them in the listing, but you will not receive the exact ones pictured.
TYPE
Phacopids (Mostly Morocops)
AGE
Middle Devonian (~380 Million Years)
SIZE
1-2 inches (if outstretched)