Bulk Polished Black Onyx - 8oz. (~ 14pc.)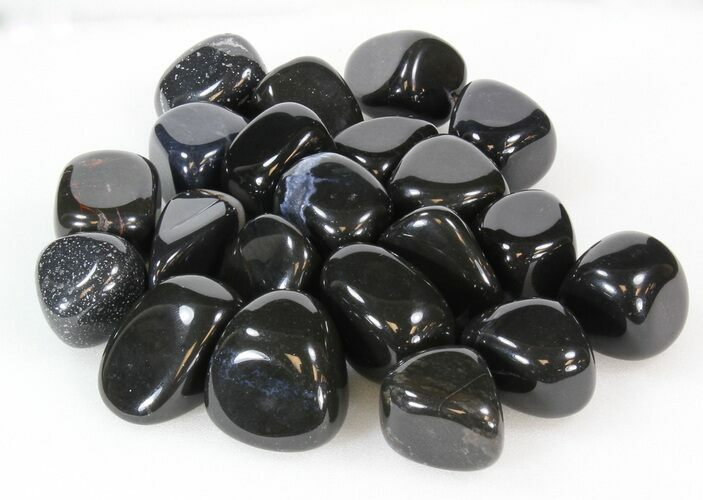 This is polished onyx which is a variety of Agate. In correct usage, the name refers to a black and white banded variety of Agate. In recent times the name has become confused with other banded materials, in particular banded calcite formed in cave systems. Careless use of these names has resulted in the term 'Onyx' being incorrectly applied to a variety of banded materials that are not covered by the original definition of the name.

You will receive 8 ounces(approximately 14 pieces) chosen at random. The photos are representative of what the mineral looks like. These polished minerals are great for educational use or gifts for kids.
OUNCES
8 (approximately 14 pieces)