Bulk Polished Tree Agate - 8 ounces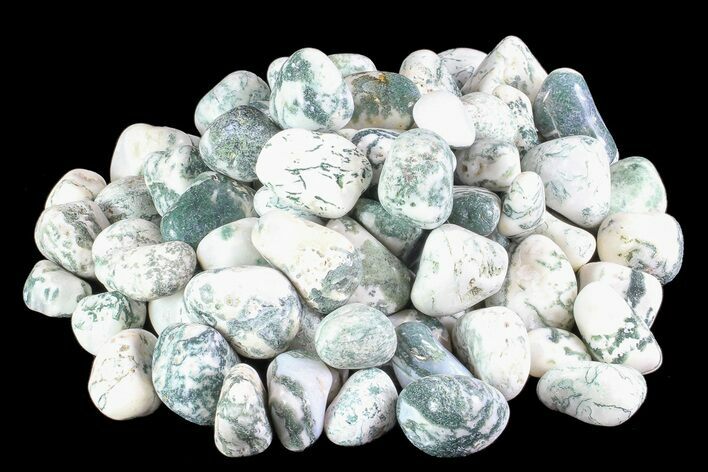 This is polished Tree Agate. Tree Agate is a variety of Chalcedony frequently containing green mineral inclusions like Chlorite or brown to black dendrites of iron or manganese oxides.

You will receive 8 ounces (approximately 15-20 pieces) chosen at random. The photos are representative of what the mineral looks like. These polished minerals are great for educational use or gifts for kids.

Tree Agate is a form of Dendritic Agate. It is a chalcedony with dendrite inclusions of moss colored green minerals. Tree Agate is an unusual agate as it is usually opaque white and doesn't have the banding usually common in chalcedonies that are named "agate".
OUNCES
8 (approximately 15-20 pieces)