Large, Rough Indonesian Blue Amber (1 1/2 to 2" Size)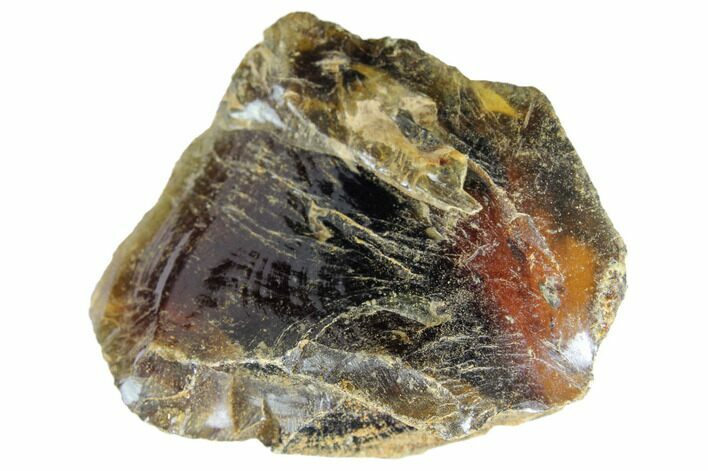 These are large sized pieces of rough, blue amber from Indonesia. The pieces range from 1 1/2 to 2" in width. Being a natural stone the stones vary in exact shape, color and patterning.
The amber itself is orange-red in color and makes for excellent polishing material. When placed under sun light or even just a reflective light source, some of this amber reflects a blue-green coloration. This amber also fluoresces when placed under UV lighting.
Amber is fossilized tree resin which frequently contains inclusions such as plant matter, fungi, and insects. This amber comes from Indonesia and is believed to have formed during the mid-late Miocene (10-20 Ma or older)
LOCATION
West Java, Indonesia
AGE
Mid-Late Miocene (10-20 Million Years)