Polished Indonesian Amber Worry Stones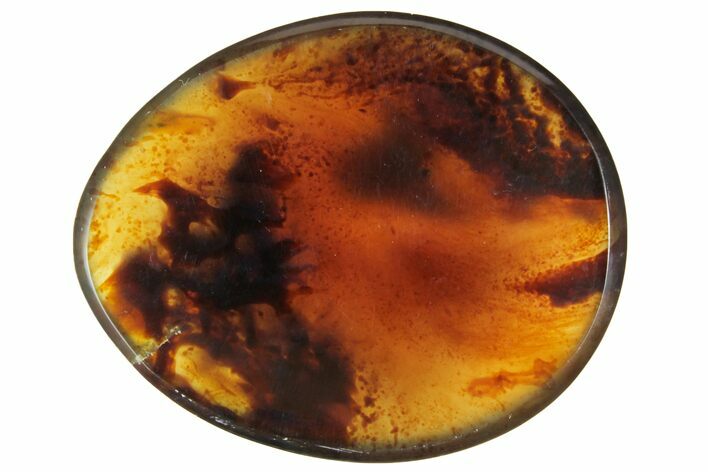 These are pieces of authentic amber for Indonesia which have been polished into worry stones. They measure approximately 1.8" in width. The photos are representative of the piece(s) you will receive but being a natural material they do vary in colorations and patterning.
Worry stones
are smooth, polished stones, usually in the shape of an oval, with a thumb-sized indentation. They are often used by people for relaxation or anxiety relief purposes, the same way as some people use a fidget spinner. Typically, worry stones are 1 1/2 to 2" across. They are may also be referred to as palm stones, thumb stones, fidget stones, etc.
Amber is fossilized tree resin which frequently contains inclusions such as plant matter, fungi, and insects. This amber comes from Indonesia and is believed to have formed during the mid-late Miocene (10-20 Ma or older)
LOCATION
West Java, Indonesia
AGE
Mid-Late Miocene (10-20 Million Years)