Milk Chocolate Megalodon Shark Tooth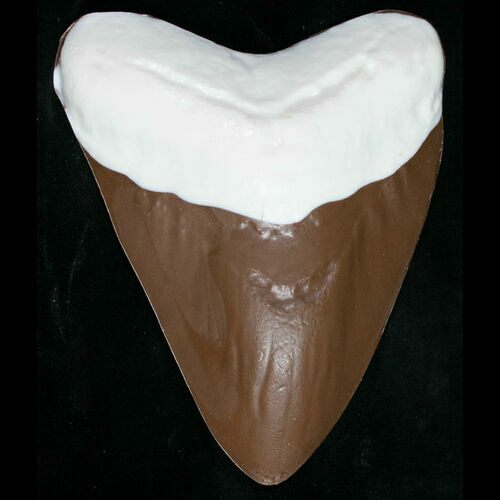 The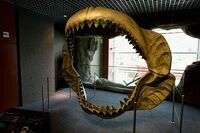 Reconstructed jaws on display at the National Aquarium in Baltimore.
giant
Megalodon
shark was the most fearsome predator to ever inhabit Earth's oceans. Growing up to 60 feet long and with teeth reaching over 7 inches in length, it's a good thing it went extinct.. We have molded these chocolate
Megalodon teeth
directly off of actual fossil teeth using high quality milk chocolate. A perfect Easter gift for the fossil or shark lover.
These teeth are handmade for us by a local, gourmet chocolate shop. Each tooth is a full 4.8" long and contains over 4 ounces of chocolate. They are each individually packaged with an informational sheet of Megalodon facts.
CHOCOLATE TYPE
Milk Chocolate
DIMENSIONS
4.8" long, 3.8" wide