Red Jasper Worry Stones - 1.5" Size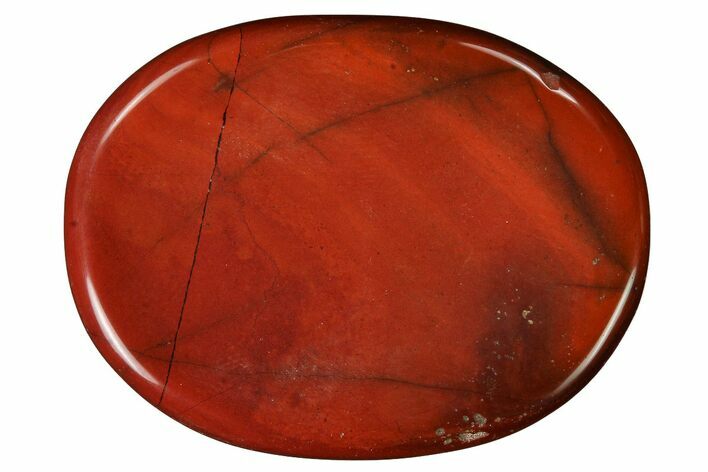 These are small, polished, red jasper worry stones. They average 1.5" wide, but are hand polished so some maybe slightly larger or smaller.
Worry stones
are smooth, polished stones, usually in the shape of an oval, with a thumb-sized indentation. They are often used by people for relaxation or anxiety relief purposes, the same way as some people use a fidget spinner. Typically, worry stones are 1 1/2 to 2" across. They may also be referred to as palm stones, thumb stones, fidget stones, etc.
Jasper is an opaque (light doesn't pass through it) variety of chalcedony that has been colored due to various mineral inclusions in the stone. In the case of red jasper, the deep red color is most often attributed to iron inclusions. Red jasper is one of the most abundant varieties of jasper and is frequently found in association with large iron deposits.
TYPE
Polished Red Jasper Worry Stone
SPECIES
Chalcedony var. Jasper