1 LB Fossil Crinoid Stems - ~300 Pieces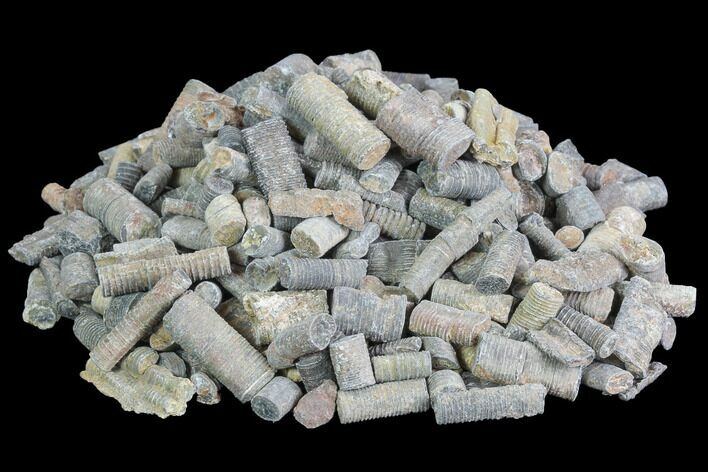 These are crinoid stem fossils collected in the Atlas Mountains of Morocco. They are Devonian in age or around 400 million years old. The sizes range from about 1/4" to 3/4". One pound is approximately 300 pieces.
FOSSIL TYPE
Crinoid Stems
SIZE
Range from 1/4"- 3/4"
QUANTITY
1 Lbs (~300 pieces)