1.3" Extremely Bumpy Moroccops - Great Preparation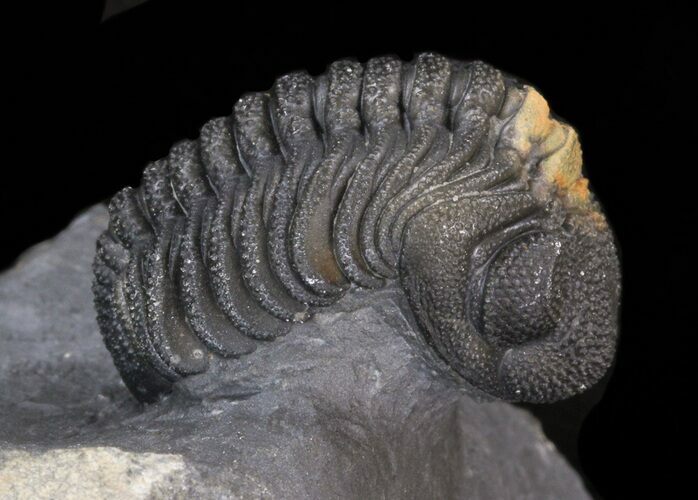 This is an extremely Moroccops quarried near Issoumour, Morocco. There are three described species of Moroccops and I believe this one is Moroccops torkozensis, but the differences between the three species are extremely subtle. The preparation is excellent, particularly given how hard the matrix is.
SPECIES
Moroccops torkozensis?
AGE
Lower Devonian

LOCATION
Issoumour, Morocco
SIZE
1.3" long (if oustretched)