1.3" Ordovician Starfish (Asteriacites) Burrow Trace Fossil - Morocco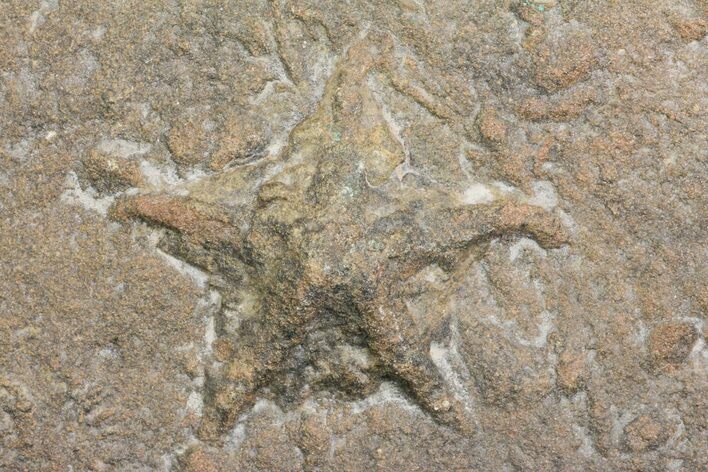 This is an ichnofossil (trace fossil) of a starfish that was collected near Erfoud, Morocco. It is Ordovician in age, or approximately 460 million years old. This would have been the burrow ("feeding location") of the starfish. These starfish are often found associated with trilobite Cruziana (fossilized arthropod trackways).

Comes with an acrylic display stand.

Asteriacites is the name given to five-rayed trace fossils found in marine sedimentary rocks. They record the burrows of ophiuroid and asteroid sea stars on the sea floor. Asteriacites are found in European, Moroccan and American rocks from the Ordovician period onwards, and are especially numerous in the Jurassic system.
LOCATION
Erfoud Region, Morocco
SIZE
1.3" Trilobite in 6.2 x 3.9" rock