1.32" Megalosaurid Dinosaur (Afrovenator) Tooth - Niger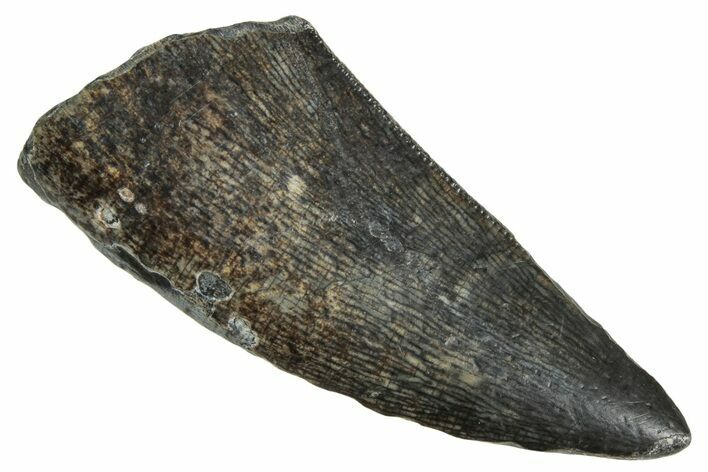 This is a serrated, 1.32" long Megalosaurid dinosaur (Afrovenator abakensis) tooth from the Tiouraren Formation of Niger. About half of the serrations are worn on this tooth.
Afrovenator, meaning "African Hunter", was a middle Jurassic megalosauroid theropod dinosaur from Niger, Africa, about 167-157 million years ago. Typical of megalosaurs, Afrovenator had a boxy skull filled with sharp teeth, built for a life of terrestrial predation. It measured 20-23 feet long, and typical of mid sized theropods, weighed a relatively light 0.9 tons.
SPECIES
Afrovenator abakensis (Sereno et al. 1994)
LOCATION
Téneré Desert, Niger
FORMATION
Tiouraren Formation
SIZE
1.32" long (straightline)