15.7" Plate Of Jurassic Crinoid (Ailsacrinus) Fossils - England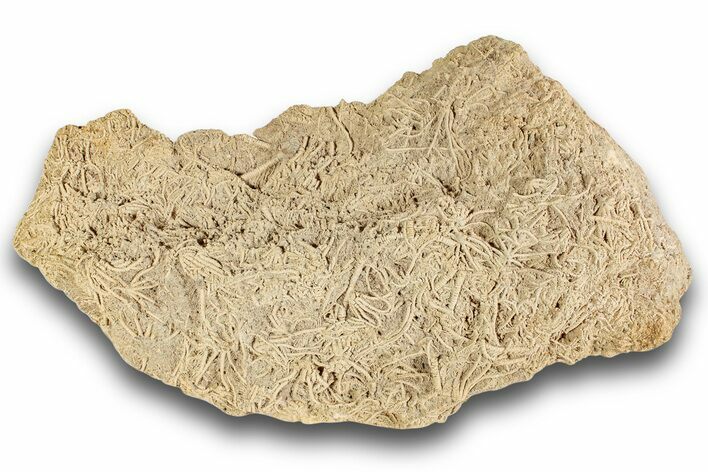 This is a large section of beautifully prepared, rare crinoid (Ailsacrinus sp. indet.) fossils. They have been meticulously exposed from the rock to create this extremely attractive crinoid specimen. It comes from the Middle Jurassic-aged Sharps Hill Formation (Great Oolite group) of Gloucestershire, England.
Comes with an acrylic-metal display stand.
Crinoids, sometimes commonly referred to as sea lilies, are animals, not plants. They are echinoderms related to starfish, sea urchins, and brittle stars. Many crinoid traits are like other members of their phylum; such traits include tube feet, radial symmetry, a water vascular system, and appendages in multiples of five (pentameral). They first appeared in the Ordovician (488 million years ago) and some species are still alive today.
SPECIES
Ailsacrinus sp. indet.
LOCATION
Northleach, Gloucestershire, England
FORMATION
Sharps Hill Formation, Great Oolite Group