1.45" Leonaspis prescheri Trilobite - Lghaft, Morocco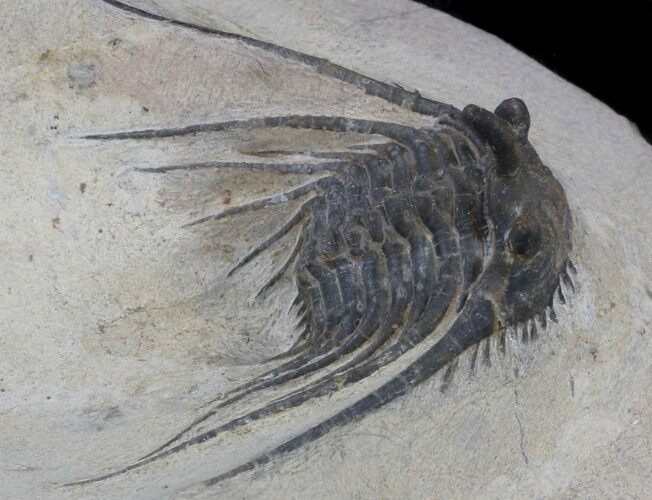 This is an 1.45" long specimen of the newly described Leonaspis prescheri from the Lhandar Formation of Morocco. This specimen was collected near Lghaft, is nicely prepared with it's distinctive, thick occipital spine.
The species was just described in the last year, being named after the late Harald Prescher, a renown trilobite preparator, collector and researcher. A link to the paper is below.
A link to the recently published paper is below.
http://popups.ulg.ac.be/1374-8505/index.php?id=4793&file=1&pid=4780
SPECIES
Leonaspis prescheri
FORMATION
Lhandar Formation