1.59" Rare Sauropod (Jobaria) Partial Tooth - Niger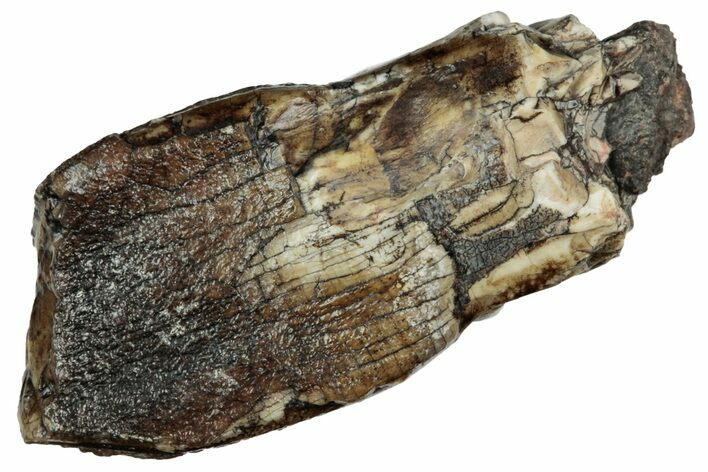 This is a 1.59" long Sauropod (Jobaria tiguidensis) dinosaur tooth from the Téneré Desert of Niger. This partial tooth is missing its tip.
Jobaria was a large sauropod dinosaur from the middle Jurassic period of Niger, Africa, approximately 167-161 million years ago. It was very large, with length estimates placing it between 53 and 60 feet in length, and over 16 tons minimum. As a sauropod, it was an herbivorous animal that ate many tons of plant matter per day to sustain its enormous bulk. Its exact relation to other sauropods is uncertain, with some suggesting it as a basal member of the macronarians, the family that includes the more famous Brachiosaurus.
SPECIES
Jobaria tiguidensis (Sereno et al., 1999)
LOCATION
Agadez Region, Niger
FORMATION
Tiouraren Formation