1.7" Wide Enrolled Phacopid Trilobite - Mrakib, Morocco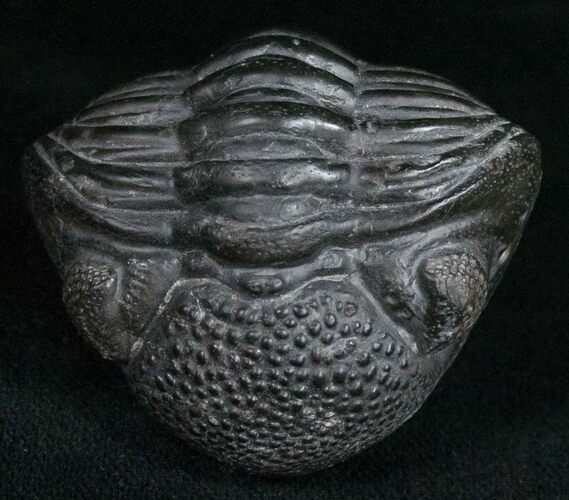 This is a large enrolled phacopid trilobite from Mrakib, Morocco. It's 1.7" wide so it would be nearly 3 inches long had it been outstretched. These new phacopids from Mrakib have absolutely gorgeous, thick shell preservation and detailed eye facets. There is a bit of weathering to the right hand side of the tail and some a few small areas of shell restoration.

As far as I can determine this phacops have not yet been described but they very closely match the description of the rare Phacops araw but there is some minor differences including eye facet layout.
SPECIES
Pedinopariops vagabundus
AGE
Middle Devonian

SIZE
1.7" wide, 3" long if outstretched