1.95" Lanceaspis Trilobite - Extremely Rare Species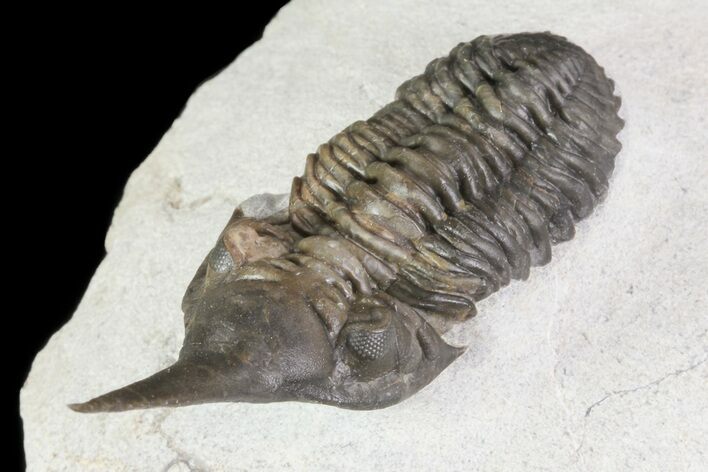 This is an extremely rare type of Phacopida trilobite, Lanceaspis hammondi. The location it comes from was collected out after only a single digging season about five years ago. Only a very small number of specimens were recovered, and this one remained unprepared until recently. At 1.95" long it's around average size for the species and the preparation is impeccable. Just check out the tiny eye facets.
About 2-3% shell restoration along repaired cracks.
The most defining feature of Lanceaspis is an extremely elongated rostrum (nose) which represents nearly 40% of the overall body length. It seems to be related in some way to Morocconites but the rostrum is much longer. There species was described as a new genus and species,
Lanceaspis hammondi
SPECIES
Lanceaspis hammondi
AGE
Lower Devonian