12.3" Fossil Running Rhino (Subhyracodon) Right Maxilla - Wyoming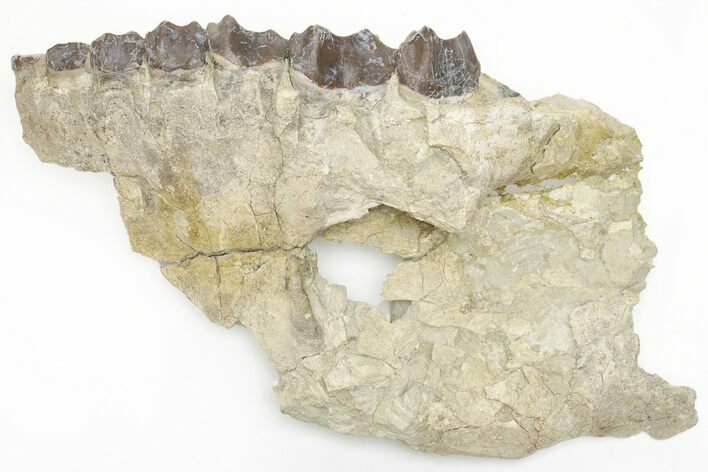 This is an exceptional, 12.3" long early rhino (Subhyracodon) jaw (right maxilla). It was collected from the White River Formation of Converse County, Wyoming, making this specimen approximately 32 million years old. The outer face of the maxilla and the zygomatic bone through the upper skull are present on this specimen. It is in excellent condition with natural teeth and little gap fill restoration!
Comes with a metal and acrylic display stand.
During collection the rock broke into several pieces, resulting in some fracturing which required crack repair and the occasional spot of gap fill restoration.
Subhyracodons were hornless running rhinoceroses that were roughly the size of modern day cows. They are an extinct line as I'm sure you've noticed there are no Rhinos browsing the plains of North America today.

LOCATION
Converse County, Wyoming
FORMATION
White River Formation
SIZE
Jaw: 12.3 x 6.9 x 2.8"