12" Baculites in Concretion With Giant Clam - South Dakota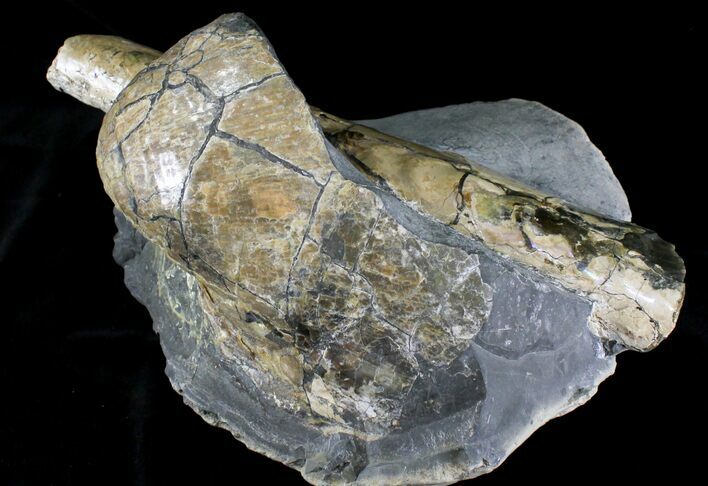 This is a 12 inch long fossil Baculites from the Pierre Shale of South Dakota, partially prepared from the hard concretion in which it was found. There is also a partial giant clam, nearly 8 inches wide overlapping it.

Baculites ("walking stick rock") is an extinct cephalopod genus with a nearly straight shell. The matrix it is preserved in has been sculpted so that it stands up freely, making for a very aesthetic display. It's approximately 75 million years old, and comes from a time when a shallow sea covered much of South Dakota.

SIZE
Baculites 12.1" long