12" Plate Of Mosasaur (Tethysaurus?) Bones - Asfla, Morocco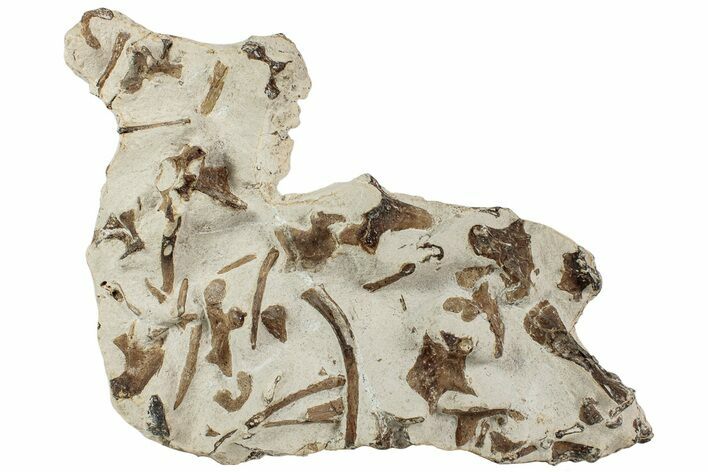 This is a 12 x 9.8" slab of limestone containing numerous disarticulated bones of a small Mosasaur. It comes from the Upper Cretaceous deposits near Asfla, Morocco. There are numerous ribs, vertebrae and paddle bones present on the rock. Comes with a display stand.
SPECIES
Tethysaurus nopcsai?
LOCATION
Asfla, Goulmima, Morocco