13.7" Pennsylvanian Fern Plate - Kentucky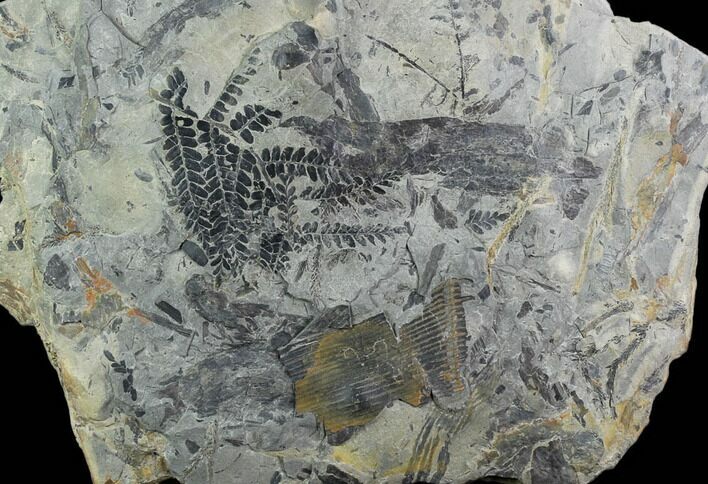 This is a 13.7", fossil Pennsylvanian fern, plate, from the Breathitt Formation, Leslie County, Kentucky. It contains a collection of stalks, pinnule (branch of leaflets) and leaflets from a two different ferns; seed ferns, Neuropteris and Sphenopteris. In addition there is a relative of modern horse tails, Calamites and tree form relative of club moss, Lepidodendron.

Comes with an acrylic display stand.
SPECIES
Macroneuropteris sp. Neuropteris sp., Pecopteris sp., Sphenopteris sp., Annelida
LOCATION
Leslie County, Kentucky
FORMATION
Breathitt Formation