15" Plate of Paleocene Fossil Leaves - Glendive, Montana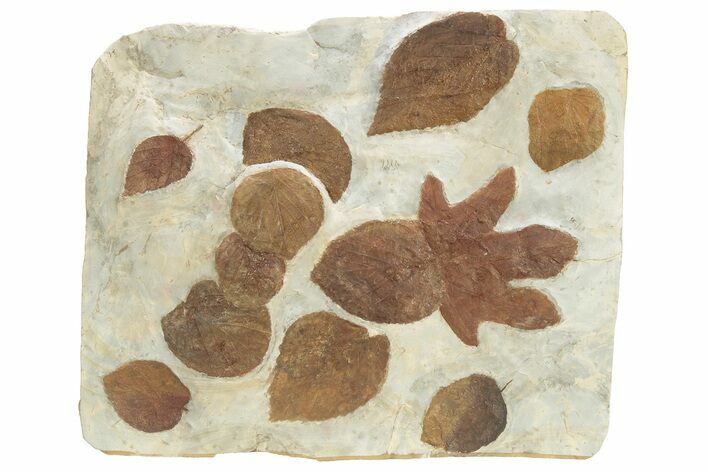 This is an impressive, 15" wide plate of very detail fossil leaves from the Fort Union Formation in Montana. The leaves are all quite large, and have a beautiful, orange preservation which contrasts well against the light gray shale. There are twelve leaves in total most being a mix of Beringiaphyllum cupanoides and Davidia antiqua with a single Platanites marginata.

Most of the leaves have some touchup restoration where specs had flaked onto the negative impression during collection.

The piece comes with a display stand.
SPECIES
Platanites marginata, Beringiaphyllum cupanoides, Davidia antiqua
LOCATION
Glendive, Montana
FORMATION
Fort Union Formation
SIZE
Entire rock: 15 x 12.5"