2.0" Fossil Unidentified Pterosaur (Pteranodon) Bone Section - Kansas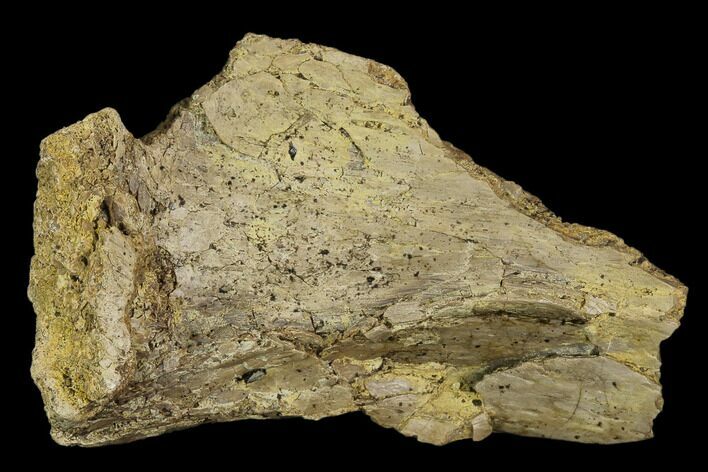 This is a 2.0" long unidentified pterosaur (Pteranodon) bone section from the Smokey Hill Chalk in Gove County, Kansas. It is deformed from the preservation process and that has left it too deformed for a positive identification.
Pteranodon is a genus of pterosaurs which included some of the largest known flying reptiles, with wingspans over 6 meters (20 ft). They lived during the late Cretaceous of North America in present-day Kansas, Alabama, Nebraska, Wyoming, and South Dakota. Pteranodon were pterosaurs, not dinosaurs. The pteranodon was designated as the
official Kansas state flying fossil in 2014
.
The Smoky Hill Chalk Member of the Niobrara Chalk formation is a Cretaceous conservation Lagerstätte, or fossil rich geological formation, known primarily for its exceptionally well-preserved marine reptiles. It outcrops in parts of northwest Kansas, its most famous localities for fossils, and in southeastern Nebraska. Large well-known fossils excavated from the Smoky Hill Chalk include marine reptiles such as plesiosaurs, large bony fish such as
Xiphactinus
, mosasaurs, pterosaurs, and turtles.
SPECIES
Pteranodon longiceps
LOCATION
Gove County, Kansas
FORMATION
Niobrara Formation, Smoky Hill Chalk