2.2" Morocconites Trilobite - Free Standing Rostrum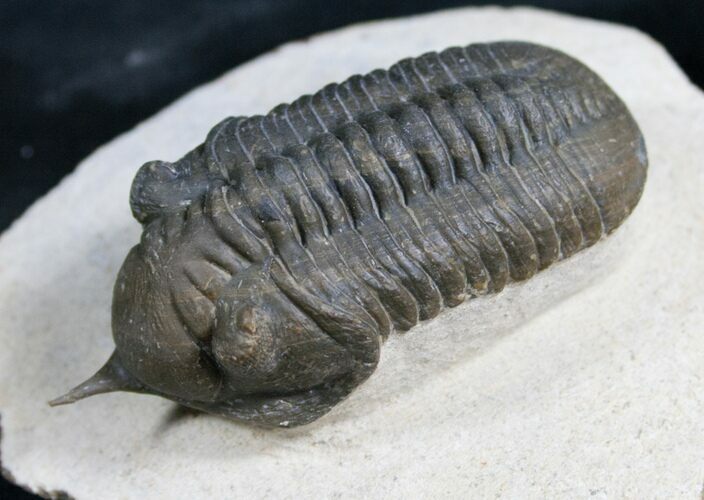 Here is one of the more unusual species of trilobites, a Morocconites malladoides from the Devonian of Morocco. It's a member of the Phacopida trilobites and has a very defining feature, a long pointed rostrum (snout) coming off of it's head. It's unclear what purpose this rostrum would have served, but it could have potentially been used to help it dig through the mud.

Notice how nicely preserved the eye facets are in this specimen. The rostrum has been prepared totally free of the matrix. No significant restoration.
SPECIES
Morocconites malladoides
LOCATION
Jbel Issoumour, Morocco
FORMATION
Tazoulait Formation
SIZE
2.25" long (including snout)