2.3" Mosasaur Tooth In Matrix - Large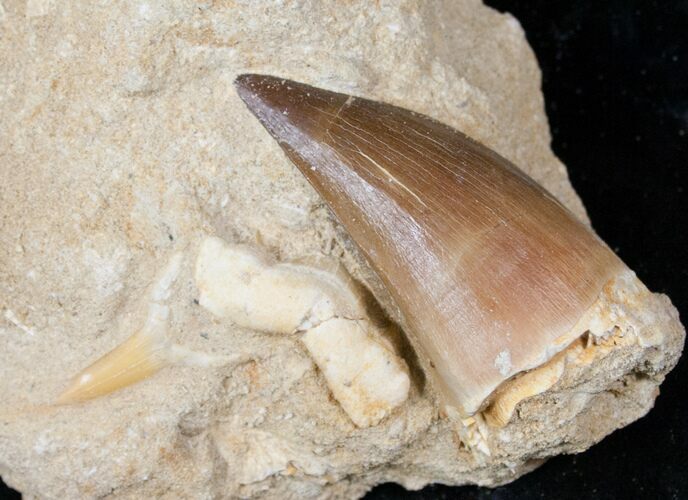 This is a large tooth from massive Cretaceous Mosasaur of the genus Prognathodon. It is still partially embedded in the rock in which it was found. These teeth are found in the Oulad Abdoun Basin of Morocco during phosphate mining operations and are Upper Cretaceous in age or approximately 70 million years old.

These teeth tend to average just over an inch long, so this one is a whopper. As an added bonus there are two fossil shark teeth preserved in the same rock right next to it. It has not been repaired, remounted or restored.
LOCATION
Oulad Abdoun Basin, Morocco
FORMATION
Phosphate Deposits