2.3" Unidentified Lower Cambrian Trilobite - Agadir, Morocco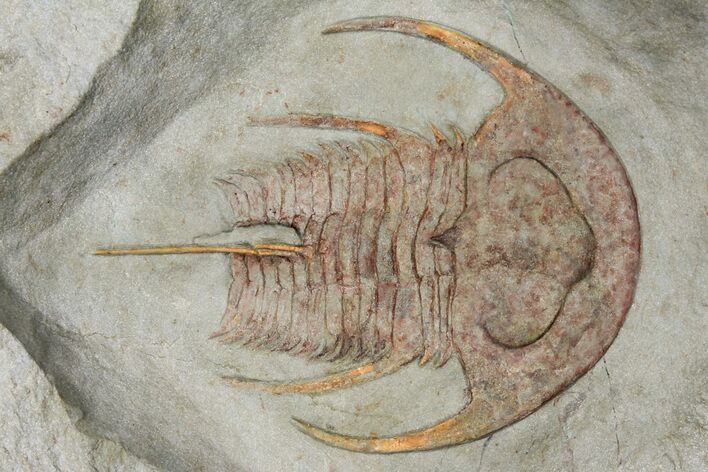 This is a very unusual, Lower Cambrian trilobite from the Issafen Formation near Agadir, Morocco. It's the only one of it's kind we've seen. Based on the color of preservation being different from other Issafen material I assume it's coming out of a horizon that has not previously been collected extensively. It's 2.3" in length including the spine and missing it's tail.
In the past few years, deposits near Issafen, Morocco have begun yielding a new assemblage of Early Cambrian trilobites. This fauna is very diverse and consists mainly of ellipsocephalids, chengkouiids, gigantopygids, holmiids, neltneriids, saukiandids, and the latest fallotaspids. The shale when freshly split is a greenish to slightly yellow color but weathers to a light grey.
FORMATION
Issafen Formation
SIZE
2.3" long (including spine), Rock 8.6x7.3"