2.9" Huntonia Lingulifer (Rare Species) - Oklahoma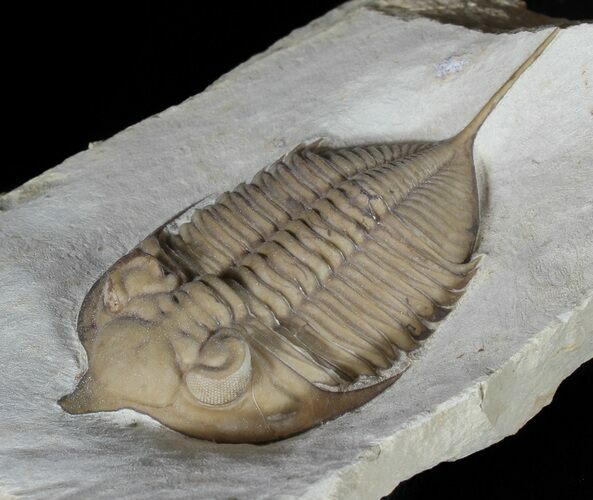 This is an long-spined Huntonia lingulifer trilobite from the famous Black Cat Mountain in Oklahoma. It was collected and prepared by the master himself Bob Carrolli.

Huntonia lingulifer is MUCH rarer than the other species of Huntonia in the same horizon at Black Cat Mountain. Less than one in ten of the Huntonia's found are lingulifer, so on average there may only be one or two good complete specimen found each year. One of the main characteristics that separate it from the other species of Huntonia at the locality is the much longer pygidial (tail) spine.
SPECIES
Huntonia lingulifer
AGE
Lower Devonian

LOCATION
Black Cat Mountain, Clarita, Oklahoma
FORMATION
Haragan Formation