2.9" Unidentified Bryozoan Fossil - Illinois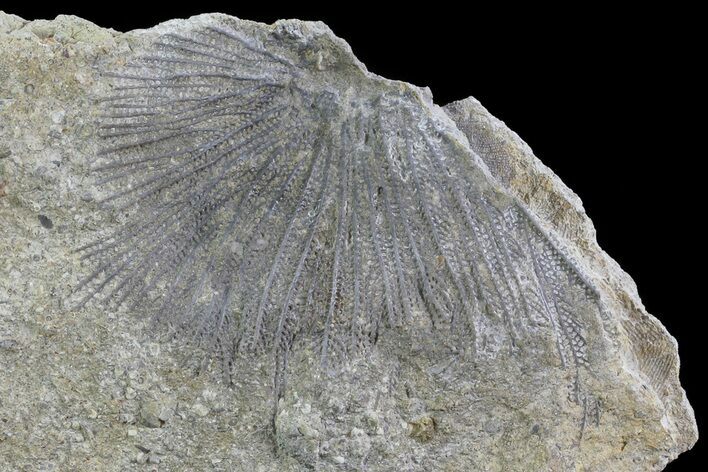 Here is a beautiful, unidentified Bryozoan from the Fraileys Formation of Illinois.
Bryozoans are microscopic aquatic invertebrates that live in colonies, forming skeletal structures. The form of these skeletal structures is unique to each particular species. The individual Byrozoans which form the colonies are called zooids and are filter feeders, straining nutrients from the surrounding water.
SPECIES
Unidentified Bryozoan
AGE
Mississippian

FORMATION
Fraileys Formation
SIZE
2.9" long on 4.4x3.1" rock