2 Inch Asaphus Plautini With Illaenus Head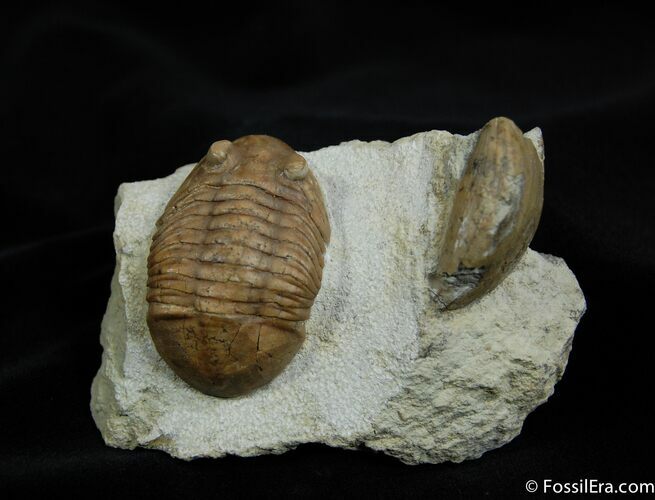 Here is a 1.92 inch Asaphus plautini with the partial head of an Illaenus laying next to it. It was collected at the Vilpovitsy quarry near St. Petersburg, Russia. This asaphid is so three dimensional that it looks like it is ready to just crawl off of the rock.

This trilobite has a fair amount of restoration work done to it to repair shell that flaked off during collecting. Nearly half of the shell on the head has been restored along with the lense areas of the eyes. There is some smaller patches of shell restoration on a few axial rings. So probably 20% restoration overall. Despite the restoration this is still an impressive display piece of a 480 million old trilobite.


AGE
Lower Ordovician

LOCATION
Vilpovitsy quarry, St. Petersburg region, Russia