2" Lochovella (Reedops) Trilobite With Bite Mark - Clarita, Oklahoma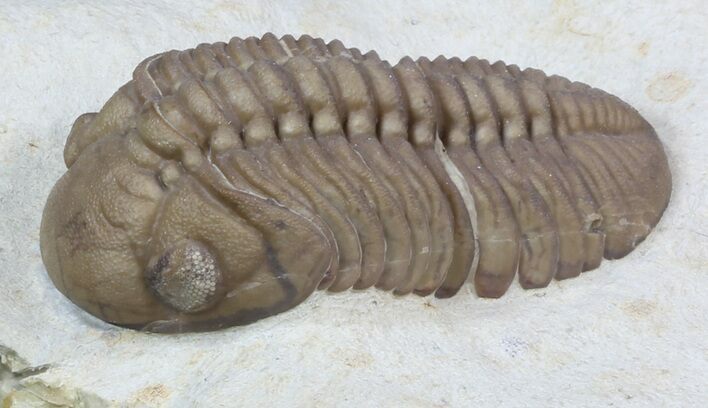 This is a caramel colored, Lochovella (Reedops) deckeri trilobite from the Lower Devonian Haragan Formation of Oklahoma. The beautifully preserved shell contrasts nicely with the light marlstone matrix. Nice preparation on this specimen preserves even the finest of details including the many eye facets and microscopic bumps on the shell. It looks like it could literally be alive and crawling off of the rock.

There is a little bit of disarticulation between the segments. There is also what appear to be a bit mark on the lower right hand side of the trilobite.
SPECIES
Lochovella (Reedops) deckeri
AGE
Lower Devonian

LOCATION
Clarita, Oklahoma
FORMATION
Haragan Formation
SIZE
2" long on 3.7x3.1" matrix