2" Red Thysanopeltis Trilobite - Hmar Lakhdad, Morocco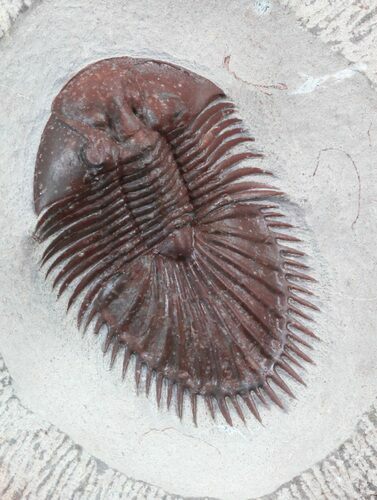 This is a rare, red Thysanopeltis trilobite from Hmar Lakhdad, Morocco. The shell preservation is a deep red coloration which is very unique to the location. Trilobites are very tough to find complete at the site that produces these red specimens. The red coloration is due to high levels of iron in the silicified exoskeleton.

This is the ONLY Thysanopeltis I've seen from the locality and it is a beauty. It's 2 inches long and is gorgeous. Great preservation and preparation. A very unique specimen!
SPECIES
Thysanopeltis sp.
LOCATION
Hmar Lakhdad, Morocco