Lot: 1 KG Madagascar Polished Ammonites (2-3") - 22 Pieces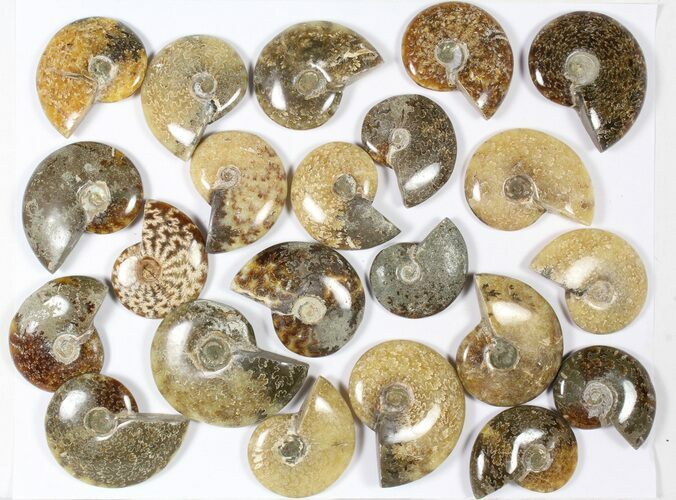 This is a wholesale bag of polished ammonite fossils from Madagascar. There is 1 kg (22 pieces) of ammonites ranging in size from 2-3" wide. There are several different species represented. These ammonites are Middle Cretaceous in age or approximately 110 million years old. The polishing reveals the beautiful suture pattern that would lie below the shell and is often used as a diagnostic feature in identifying different species of ammonites.

You will receive the exact bag of ammonites in the picture. These are great for gifts, resale or making jewelry.
LOCATION
Ambatolafia, Mahajanga Province, Madagascar
SIZE
22 pieces, 2-3" wide