This Specimen has been sold.
3 1/4" Hoploscaphites Nodosus Ammonite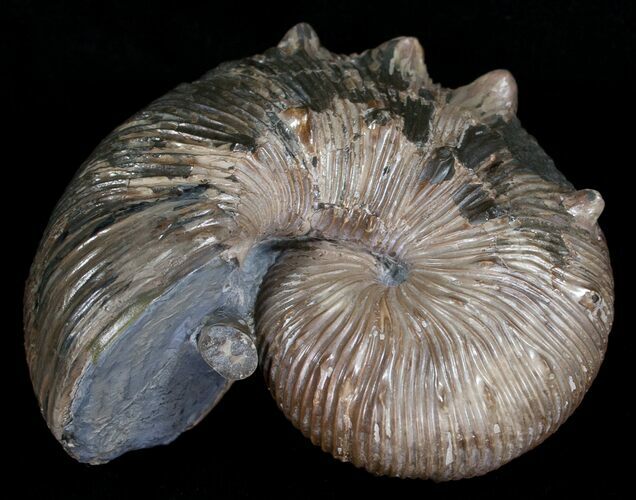 This is a very robust, 3 1/4 inch wide Hoploscaphities nodosus from the Pierre Shale of South Dakoa. It's been prepared free of the surrounding matrix and has a wonderful iridescent shell, and displays the distinctive "bumps" of the species.

These 70 million year old ammonites lived when South Dakota was a shallow inland sea. It was found preserved in a concretion that was split open. It then had to be hand prepared to remove the hard rock surrounding it from the shell, a very time consuming task.
SPECIES
Hoploscaphities nodosus
LOCATION
Meade County, South Dakota