3.1" Theropod Dinosaur (Raptor) Femur - Morocco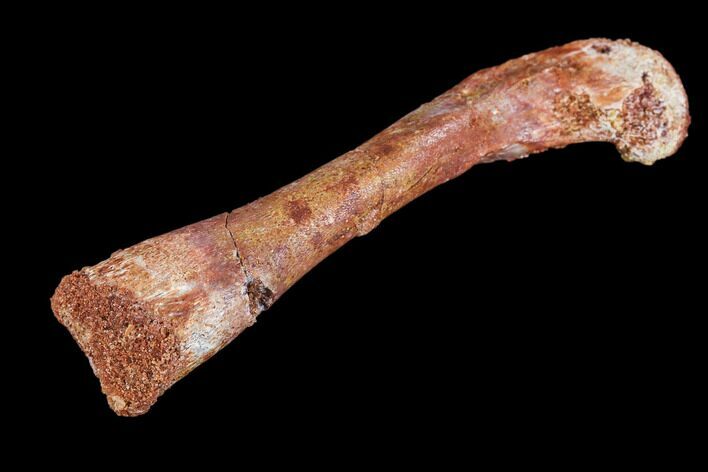 This is a 3.1" femur of a small theropod dinosaur (raptor) from the Kem Kem Beds of Morocco. The fact the bone is hollow is a defining characteristic that allows us to label it as theropod. There are several repaired cracks in the bone but no restoration.
The Kem Kem Beds are famous for yielding a diverse, Late Cretaceous, vertebrate assemblage including fish, reptiles and dinosaurs such as Spinosaurus. These
fossils
are found in a thin bed that outcrops around the edge of a large plateau near Taouz, Morocco. Local miners collect these fossils by digging narrow tunnels by hand into this plateau following the layer.
A paper on this assemblage can be found at:
Vertebrate assemblages from the early Late Cretaceous of southeastern Morocco: An overview
SPECIES
Unidentified Theropod
AGE
Late Cretaceous

LOCATION
Kem Kem Basin, Morocco