3.2" Fossil Mosasaur (Clidastes) Vertebra - Texas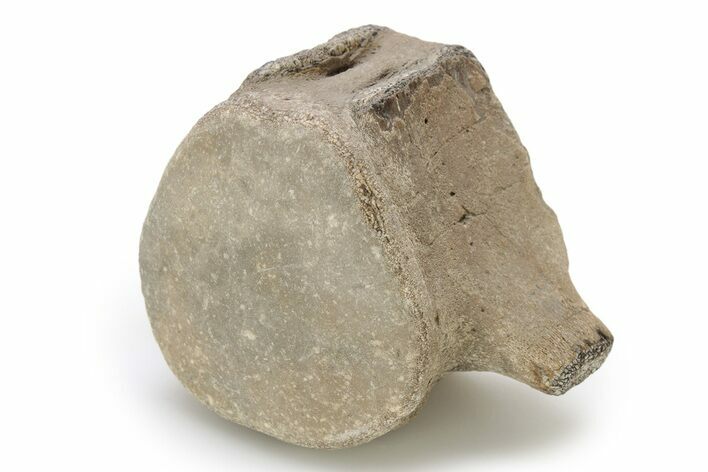 This is a 3.2" wide vertebra from a mosasaur (Clidastes sp.) from the Upper Cretaceous, Gober Chalk Formation in Fannin County, Texas. The bone preservation on this specimen is very nice.
Clidastes is an extinct aquatic lizard belonging to the mosasaur family. Clidastes was a one of the smaller types of mosasaurs. Although some species were larger, the average length of this genera is only a few meters, perhaps 10 feet in length. This mosasaur was also slimmer than the others, the rib cage was narrower, giving it a more sleek, or eel like look. It was probably very agile, and able to chase down smaller prey.


LOCATION
Fannin County, Texas
FORMATION
Gober Chalk Formation
SIZE
3.2" wide, 2.1" tall